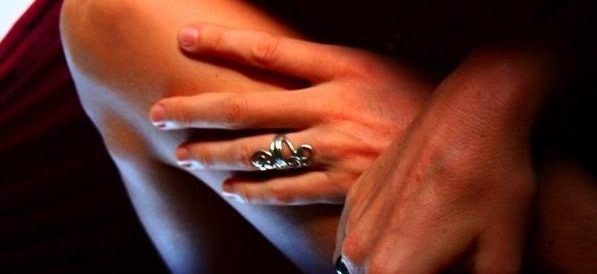 DATE: Weekend 16/17th Nov' 2019
VENUE: Anahata Health, 119/120 Edward Street. Brighton BN2 0JL
TIMES: Sat: 11am – 11pm                            Sun 11am – 1.30pm 
PRICE: £130 Now available!                     Early-bird First 5 places! 
£150  regular price. Click here  to pay
How do you feel when you hear the word "power"?
What do you feel in your body when you are in a deep surrender?
This conscious weekender will be an invitation to explore these themes in the safety of a held group space. Using some of the foundations of The Wheel of Consent, there will be an intension to slow down, to feel, and to be in consensual choice in any interaction. There will be demonstrations and led experiences to dive into discovering both power and surrender within yourself and interaction with others. In the evening there will be a play-party space to practice and play more freely in a supportive space. 
Exploring power and surrender through conscious intension may create:
better consent skills
personal empowerment 
sensuality
eroticism
catharsis
intimacy
fun 
Everything in the group is an invitation. There is never any pressure to do anything, or with anyone. Personal choice is central to the possibility of individual curiosity, exploration and safety of the group as a whole. 
What topics will be included?
consent skills
using intension and energy
power and surrender
shadow-tantra/ kink / BDSM
Polyvagal theory / social engagement system
safe-words
building energy
aftercare
ritual
Who is this group for?
less and more experienced. 
individuals, couples, and other relationship constellations.
all genders and sexual orientations. 
There will be a spacious early evening dinner break, so you can rest, have something to eat, and get changed into something you feel sexy, kinky, alive in! Then we'll hold an opening circle, giving everyone an opportunity to clarify our intentions, desires and offerings before we begin. The party itself will be a held, ritual space in which support will be available throughout. The evening party is a clothing optional space. This will be a strictly no-drugs-or-alcohol space.
On Sunday morning we'll meet together for a couple of hours for some sharing and check-in to debrief and bring questions about our experiences. Our weekend will land gently in the support of the circle. 
Julia has been facilitating Conscious Kink weekends in Brighton for two years, and other Intimacy events (The Wheel of Consent, Tantra, dance) since 2010. Julia is certified in the Wheel of Consent. During this weekend there will also be at least one assistant supporting the group. 
If you have questions or would like to join the group please email julia@heartnova.com