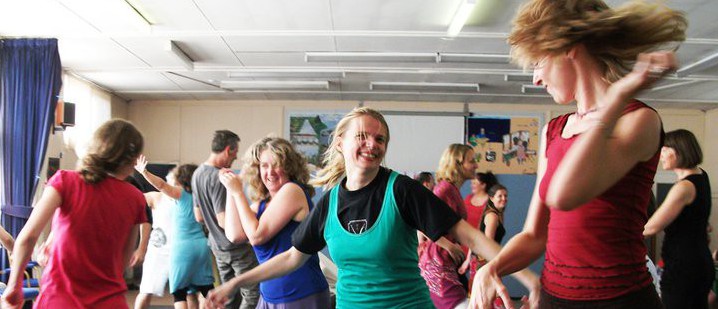 Saturday 22nd December 2018
Energy for Life, 75 Sussex Street, Brighton BN2 0HL  (Opposite number 72 Sussex Street). 
6.45pm for 7:00pm start. Dance ends 9.30pm. Optional invite back to Julia's flat for cosy, togetherness time in front of the fire. 
£17 in advance – until Friday 14th December midday.
£20 on the door.
VitalDanza "Coming home to Love, and bringing in the new light." We just passed the winter solstice, and today, Saturday is full moon in Cancer. 
Please come and join us for a special pre-Christmas dance. As always we'll be celebrating life, this month I feel a particular desire to be together and enjoy ourselves as just yesterday I had some extremely uplifting news! As most of you know I had a cancer diagnosis in 2014, and after four years and two months of an intensive journey, my recent scan is cancer-free for the first time! It's the best Christmas present I could receive, and I really would love to celebrate life with you. You are also invited back to my flat after the dance, where we can cosy in front of an open fire. I live less than 2 minutes walk from the venue. For this reason we will be staring at the slightly earlier time of 7pm, so please arrive around 6.45. The dance will end by 9.30pm. Aside from my personal jubilation, I feel it's a great time of year to step out of the mad, busy, consumerism and come back to the body, heart and spirit together to remember what's important about life, and feel really nurtured and filled-up with meaning and love. 
The weekend VitalDanza's are open to people who have either been dancing for a while, or have done similar embodiment practices and are generally comfortable with eye contact, sensual connection and physical touch. Everyone is welcome to come first to my (first Tuesday of each month) dance in Hove. This may be a more comfortable entry point for you. The weekend dances have more of the above mentioned elements, where we can dive a little deeper together. Within that of course (as in all sessions I run) everyone's person choice in each moment is respected and encouraged! If you're not sure please contact me. 
This will be an evening of movement, dance and deep dive into your body and sensuality. A conscious night out with varied, powerful music, and a variety of led dances and experiences with lovely people. It's also a chance to celebrate together. This releases endorphins and makes us feel more alive. Conscious touch exercise may be  weaved into the evening. A chance to explore what to I want to receive, and what am I available to give. 
The weekend VitalDanza's are a time to let go, to move, to experience your body and your breath and enjoy yourself as much as you feel able to! The invitation is to experiment and see how you feel to you in the moment… Dances at the start are energetic, releasing and uplifting, freeing and detoxing us from any stresses of life. As we move through the journey of the evening we can enter into a deeply relaxed space, reconnecting with the being and bliss of life. As well as potentially feeling ecstatic this is very healing for us, calming our nervous system and hormonal system and re-wiring us in a positive way.
VitalDanza is a led group using movement, dance and "meditations" to invite our innate human feeling, natural expression and joy of life. There will be opportunity to reconnect with ourself, also dances to meet other, and we dance as a group. These evenings are currently happening once a month, don't miss out, it's a wonderful healing atmosphere. You will leave feeling expansive and uplifted!